Post by Lowri Moss on May 14, 2018 19:00:16 GMT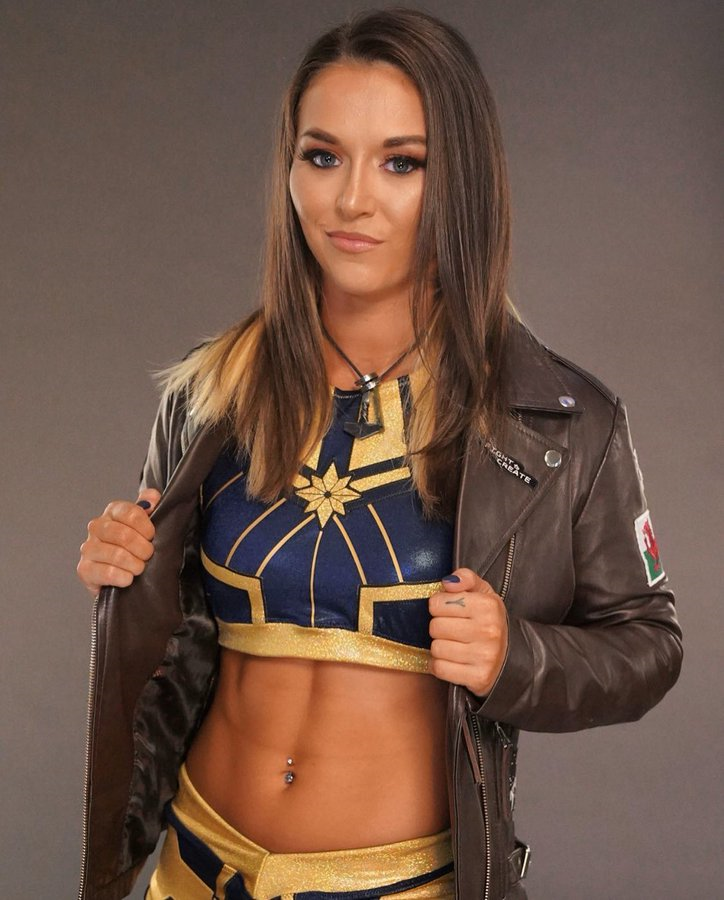 Nixon Newell/Tegan Nox
BACKGROUND INFORMATION
Real Name: Lowri Moss
Ring Name: Lowri Moss
Age/DOB: 25/May 4th, 1995
Height: 5'6"
Weight: 142 lbs
Hometown: Llanelli, Wales
PRESENTATION INFORMATION
Entrance Theme: "Loner Boogie" by Boy Azooga
Alignment: Face
Gimmick Description: Living out her dream of being a professional wrestler, with a smile on her face, there is nowhere that Lowri feels more at home than when she is stood inside a wrestling ring, and there is nothing she would rather be doing than competing in front of a crowd of fans that share her love for the sport. No longer the naïve up-and-comer that she once was, Lowri has now begun to fulfill her obvious potential, and has developed into a poised and assured performer in the ring.
Manager/Valet: N/A
CONTRACTUAL INFORMATION
Promotion Status (Bold one or both)
Rose City Wrestling (Angled, Parent Promotion based out of Portland, Oregon)
Rose City Academy (Angled, Developmental Promotion)
Sakura Pro (Angled, Partner Promotion based out of San Francisco, California)
WRESTLING INFORMATION
Wrestling Style: Striker/Technical
Years Pro: Three
Finishers
Nos Da (Rolling cutter)
Breuddwydion Melus (Superkick)
450 Splash (seldom used)
N.B. "Nos Da" is Welsh for Good Night and "Breuddwydion Melus" is Welsh for Sweet Dreams.
Signatures
Just for kicks (Running big boot to a cornered opponent followed by a running Facewash)
Shining Wizard
Slice of Heaven (Springboard enzuigiri)
Severn Bridge (Tiger suplex transitioned into a Bridging double chickenwing)
Cradle piledriver
Common Moves
Bicycle knee strike
Diving crossbody
Double knee armbreaker
Dragon screw legwhip
Dropsault
European uppercut
Fisherman's suplex
German suplex
Headbutt
Inverted DDT
Japanese arm drag
Moonsault
Question mark kick
Roundhouse kick
Russian legsweep
Scarlet Barrage (Alternating rapid-fire knife edge chops and forearms to a cornered opponent)
Scorpion kick
Shoot kick
Sitout jawbreaker
Snap suplex
Spinning heel kick
STO
Swinging neckbreaker
Switchblade kick
Tilt-a-whirl headscissors takedown
OOC INFORMATION
Name: David
Preferred Method of Contact:
Twitter